Quit fighting it
If being in shape is part of your job, you're used to thinking about what you can and can't eat most of every day. The rest of us would rather get on with our lives and enjoy our dinner. We just don't want to be fat.
Unless you just can't bear to give up your microwave meal solutions, you can eat great food and get to your ideal weight:
Without radical changes.
Without feeling guilty every time you indulge.
And without ever counting a calorie or weighing a portion.
Click here to jump right into the recipes if you want to just take my word for it. Or start with the Undieting series for all the nitty gritty. (You'll have to sign up for a free membership to see the full series.)
Or start below with the latest articles from the blog.
---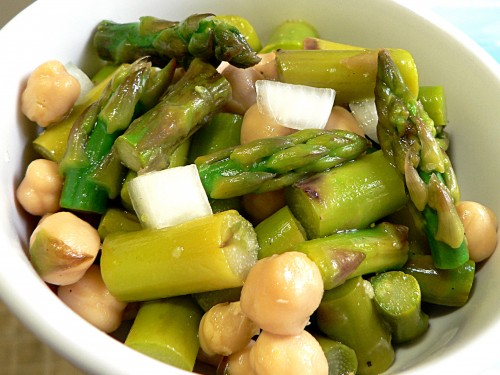 A coworker of mine is pregnant. And a vegetarian. And when her doctor suspected she might have gestational diabetes, she had to cut back on the bread and pasta, which didn't leave much for her to eat except vegetables.
I mentioned the asparagus and shrimp salad I'd made before, and told her you could easily leave out the shrimp and it would be mostly asparagus and chick peas. She loves chick peas, but doesn't like asparagus.
"Hmm," I thought to myself, "I didn't like asparagus either until I learned to roast it. Yumm. Then I tried blanching. Yumm again. Now I like asparagus, just not canned asparagus."
So I told her I'd make some and bring it for lunch. She tried it. Now she likes asparagus, too. Read More »
Join the undieters crew to download the printable recipe card.
---
Side dishes are one of the tough challenges when you stop eating carbs. A previous generation was raised to believe it's not a complete meal unless it's got meat, a veggie, and a starch. I hear people all the time … Continue reading →
---
Have you seen my post about how to make crustless pizza? Well, brush up on that technique, because I've got a few more ways to use it. Sandwiches are cool, but when you don't eat carbs during the week your … Continue reading →
---
Sometimes I wonder if I lost my mind along with those 50 pounds. Then Jenn tells me about the conversation she just had and I realize it's everybody else that's nuts. I'm getting tired of telling the truth. People look … Continue reading →
---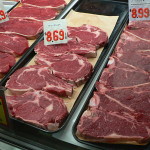 Will eating red meat kill you? (Hint: No)

So there's another study out that supposedly shows eating read meat will kill you. Specifically: Red meat consumption is associated with an increased risk of total, CVD,[cardiovascular disease] and cancer mortality. Substitution of other healthy protein sources for red meat … Continue reading →