Quit fighting it
If being in shape is part of your job, you're used to thinking about what you can and can't eat most of every day. The rest of us would rather get on with our lives and enjoy our dinner. We just don't want to be fat.
Unless you just can't bear to give up your microwave meal solutions, you can eat great food and get to your ideal weight:
Without radical changes.
Without feeling guilty every time you indulge.
And without ever counting a calorie or weighing a portion.
Click here to jump right into the recipes if you want to just take my word for it. Or start with the Undieting series for all the nitty gritty. (You'll have to sign up for a free membership to see the full series.)
Or start below with the latest articles from the blog.
---
"What happened?"
Seems like a simple question, right? But when you're talking about observational studies what they're really asking is, "Why did that happen?" And that's much harder.
What is an "observational study"?
When researchers look at something that happened without their input and analyze it, they're observing something. This is different from a "randomized controlled trial" [RCT] where they design and conduct an experiment, knowing in advance what they're going to be looking for.
What observational studies are great at is finding interesting and unexpected patterns in really large populations. For instance they might find that people with a certain gene are more likely to have a particular disease. Some of these patterns aren't even noticeable until you're looking at a really large group of people, and do you have any idea what it would cost to do a 20-year experiment with a million subjects?
What they're not good at is proving why those patterns exist. And by "not good" I mean they can not ever prove the "why".
Quick example: Where there's smoke there's fire. Did I just prove smoke causes fire?
Of course not, we all know fire causes smoke.
How about this one: Where there's obesity there's diabetes. Did I prove obesity causes diabetes? Or maybe diabetes causes obesity? Or is there something else — like eating a ton of sugar — that causes both obesity and diabetes?
Bottom line
Observational studies are useful for finding good questions. Then you need to do an RCT to answer the questions.
---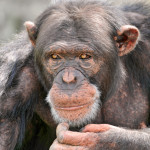 Food recall surveys are unreliable

What did you have for dinner on the third Thursday of the month, two months ago? Unless it was your birthday, I'll bet you don't remember. Now what did you have for dinner every day two months ago? Ridiculous, right? … Continue reading →
---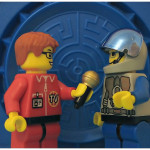 How to read a news story about nutrition

Have you ever seen a news report about something you already know about? If you have, I can pretty much guarantee you thought, "Wow, that reporter doesn't know anything about this." Think about it a bit and you realize that's … Continue reading →
---
In the past 50 years eggs have gone from an indispensable part of the human diet to the leading cause of heart attack and back again as many times as there have been reporters with a deadline and nothing solid … Continue reading →
---
Sometimes you have a craving for something from your childhood. Usually that ends in sadness as you realize it wasn't as good as you remember. But sometimes you can make it better. Continue reading →