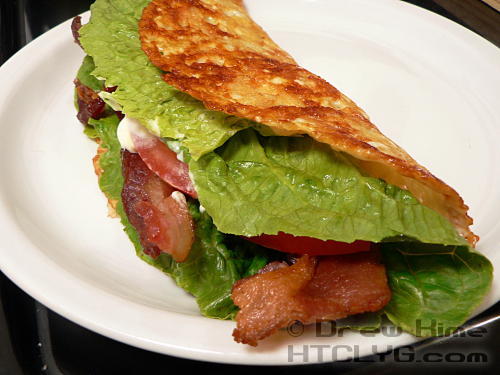 Have you seen my post about how to make crustless pizza? Well, brush up on that technique, because I've got a few more ways to use it.

Sandwiches are cool, but when you don't eat carbs during the week your options are sort of limited. Lettuce wraps are good, but sometimes you're just not in the mood. Besides, the lettuce is just there to hold all the good stuff together, it doesn't add much to the taste.
Fried cheese, though, that can hold everything together and add some killer flavor.
BLT
Cheese, lettuce, bacon, mayo, tomato.
Holy crap, I could eat these every day.
Meatball sandwich
This one is a little tricky. If the cheese has any holes in it the sauce will leak out. But it's so good I didn't mind at all.
Cheeseburger
Just cut the burger in half so it fits better.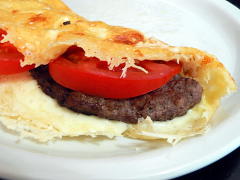 What else would work?
I'm already planning to do a reuben on fried swiss next time I have some leftover corned beef. What else sounds good? Leave a comment with your ideas.