Category Archives:
Pork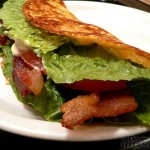 There's a farmers market down the street from my office once a week, and the tomatoes are coming in. Which means it's BLT season.[1] Since I don't eat toast, my first thought was to do it as a lettuce wrap. … Continue reading →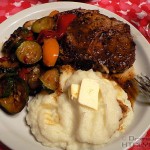 "Don't you get tired of always being on a diet?" Okay, first: I'm not on a diet. School kids don't stay up late on school nights. Grown-ups don't get drunk during the week. I don't eat carbs until the weekend. … Continue reading →
Start with a good cut of meat and don't screw it up. And the rotisserie makes that easy. Join the undieters crew to download the printable recipe card.