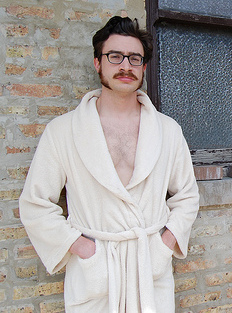 We all knew that girl in college who had the boyfriend nobody liked. Everyone knew he wasn't good for her … except for her.
I don't mean he was beating her or anything. But for some reason she was constantly apologizing, either for him or to him.
I'm sure he didn't mean it that way … I should have remembered … I don't know what I was thinking …
The only thing he ever made her feel was that she wasn't good enough. Everyone could see it but her.
And now she's on a diet.[nonmember]..
Sign up for a free guest membership to see the rest of this post.[/nonmember]
[ismember]
You don't owe your diet anything
If your leader suggests a goal and you don't reach it, do you feel like you let Weight Watchers* down? A little guilty because you only lost a half-pound instead of the three pounds she wanted?
What the hell is that about? They're the ones who are supposed to understand weight loss. That's what you're paying them for. And somehow it's your fault that it isn't working?
That's completely backwards.
It's not your fault
Trying out a diet that doesn't work is no more your fault than being mistreated by a boyfriend. (Or girlfriend.) Sticking around and thinking that everything will work out if only you worked harder … Now that's your fault.
Einstein — the general relativity guy — said:
Insanity: doing the same thing over and over again and expecting different results.
But that's exactly what people keep doing. They try a new diet for a month and it isn't making a difference. So they resolve to just do it harder. And this time it will work.
Don't believe me? Look at the results I got when I asked, "What's the worst thing about most diets?" The most common answer — at just about 50% of all responses — was "I can't stick to it."
Lots of ways to blame yourself
Here's the results from 638 responses as of today, 3/25/11. (Readers could choose two answers, so the total is more than 100%.)
| Response | % | Votes |
| --- | --- | --- |
| I can't stick to it. | 49% | 310 |
| The weight comes right back. | 22% | 143 |
| It doesn't work. | 20% | 130 |
| I don't like the food. | 16% | 105 |
| It's too expensive. | 16% | 102 |
| I don't have time to make the food. | 14% | 91 |
| I can't go out to eat. | 6% | 41 |
Five of those answers — I can't stick to it, I don't like the food, It's too expensive, I don't have time, I can't go out — are all different ways of saying, "It's my fault."
Only a fifth of the respondents said the biggest problem with diets is that they don't work. And barely more than a fifth said that the weight comes back. So maybe it worked for a little while, but then they got off the diet and it came back, which sounds like another way of saying, "I can't stick to it."
There's only one right answer on that list. The problem with diets is that They. Don't. Work. Diets fail — people don't fail, diets fail — because they set the wrong expectation from the beginning.
It's not a diet if you like it
Let's start with what most people mean when they say they are "on a diet". Darya Pino writes about food for The Huffington Post, SF Weekly, KQED Science and Edible SF. (She also has a degree in molecular and cell biology from Berkeley, and a PhD in neuroscience from UCSF.) So she knows plenty of ways to talk about food, and she doesn't even use the word diet any more:
I don't like the word diet because for most people it conjures up ideas of deprivation, rapid weight loss and temporary changes. I think the only way to achieve permanent, long-term health and weight loss is through a lifestyle approach.

I also think everyone has to find what works for them, because when it comes to food and taste one size does not fit all. "Healthstyle" combines the idea of a lifestyle approach to health while giving you the freedom to find your own "style".
Don't think it's just about the word, though. The point is if you eat "diet food" until you hit your goal weight, then go back to "normal" eating, you can't expect anything to last. You've got to find a way to eat that will get you to your goal weight, and that you'll want to keep eating once you make it.
It's not dieting … it's eating
Vegetarians aren't on a diet, they just don't eat meat. Jews aren't on a diet, they don't eat pork. Goldfish aren't on a diet, they don't eat french fries. Okay, that last one might not be a fair comparison. The point is, there's a difference between deciding how you want to eat and being on a diet.
Don't go on a diet. Diets are jerks. They make you feel bad about yourself. They don't give you anything in return. And they don't work.
Kick your diet to the curb, and decide how you want to eat.
* I'm obviously not affiliated with Weight Watchers, and they didn't approve this message in any way.[/ismember]