I spent three years writing How To Cook Like Your Grandmother before I realized I was missing a key point. Sure, all of my recipes were exactly like you'd see in your grandmother's kitchen. It's the menu planning that I was getting wrong.
Cakes and pies were for special occasions. Sweets were a rare treat. If someone did need to lose weight, they cut out bread and potatoes. And it worked.
I was that close to a way of eating that would correct my weight, and I didn't even realize it. So I took the last few steps … and started dropping a couple of pounds a week. I lost 50 pounds and got on the right side of 200 for the first time in a decade.
Without hunger, without bland food, without willpower.
Holy crap, this stuff works!
I've been working for nearly three months putting together a ton of stuff about what I've been doing and why. This is the condensed version of everything I've learned over those three years of writing about food. And I'm ready to start showing people what works.
I've set up a private forum for members to share recipes, ask questions, give and get encouragement, meet other people in your area.
E-books with recipes, tutorials, and tips on how to use them.
Interviews with some of the best writers and researchers I've discovered.
Basically, it's everything I wish I'd had three years ago. And it's almost ready.
But I need some help.
No matter how much testing I do, I don't really know for sure that everything's going to work right until the first people actually try it. If you agree to be one of those first people, you can lock in a special rate of only $4.95 per month for as long as you're a member. Once I confirm things are working, I'm going to shut down this offer and the price will go up to $14.95 per month.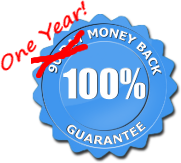 I realize this requires a little bit of a leap of faith on your part. So I'm extending the regular 90-day guarantee for a full year. If you decide for any reason you don't want to be a member any more, I'll refund everything you've paid so far.
Monthly
Join the crew on a month-to-month basis for $4.95 / month.
Private forum.
Get answers to your specific questions.
Get weekly checkups and encouragement.
Special offers and freebies by email.
Annual
Join for a year and get two months free — $49.50 for the whole year.
Set a target and track your progress.
Figure out what works best for you … so you can do more of that.
Dont' forget, that's 3 months ONE YEAR to make up your mind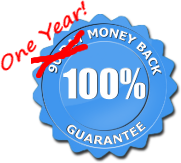 If for any reason you decide it's not for you, you've got a full year to say so and I'll give you a full refund. No questions asked.
No, wait … I will ask why you want to leave, but not so I can pressure you to stay. You'll get the refund no matter what, but if things don't work out I'd like to know how to make things better for next time.