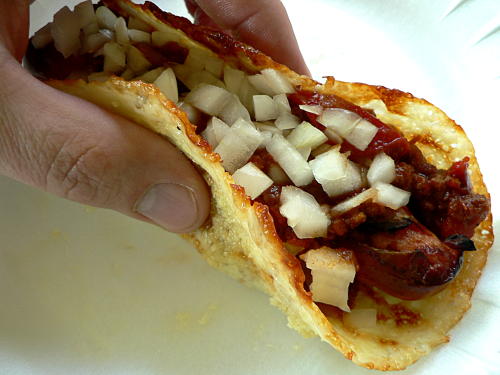 Sometimes you have a craving for something from your childhood. Usually that ends in sadness as you realize it wasn't as good as you remember. But sometimes you can make it better.

Get yourself some provolone cheese and some fresh grated parmesan. Not the stuff in the green can, that's got sawdust in it to keep it from clumping.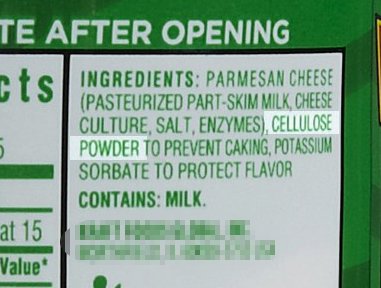 No kidding, "cellulose powder" is sawdust. Didn't know that, did you? Go check your pantry and fridge to see how many products you've got with that in it. You're welcome.
Arrange a couple of slices of the provolone on parchment paper like so: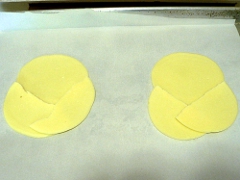 Sprinkle with a little parmesan.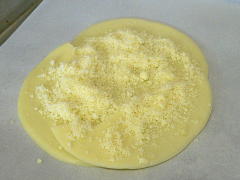 Bake at 400° until the edges start to brown. (This will only take a couple of minutes … don't walk away or get distracted.)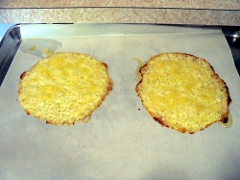 Let cool while you bring the grilled hot dogs to the table along with some chili and diced onions.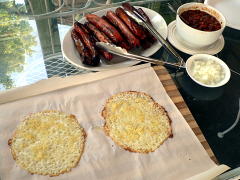 Assemble …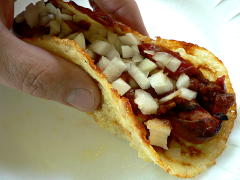 And enjoy.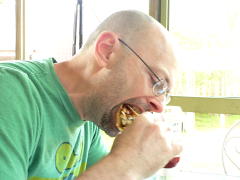 For bonus points, catch your daughter by surprise as she's stuffing her face.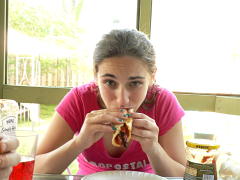 Then let her pose for a "more natural" shot.